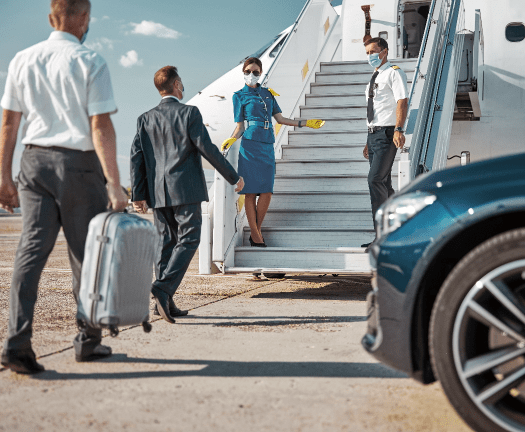 Whether it's for business or pleasure, traveling can be stressful. At Titanium Limousines, we understand the stress that can accompany trying to get to an airport on time or arriving safely at a hotel following a long journey. This is especially so for newcomers to a city who just aren't sure of the logistics associated with local travel. That's why we are so pleased to offer access to our professional drivers for airport limo service and other related travel needs. We will take charge of all your airport transfer needs, and all of your other Limousine Service requirements – talk to us and we'll deliver.
When you use our airport transfer chauffeur service, you can remove the added stress of having to arrange your trip to and fro the airport. All you need to do is start packing and our Limousine Service Singapore and  Airport Transfer drivers will make sure you arrive with perfect timing. Chauffeur driven airport transfers can be booked well in advance, which means we'll be standing by when you need us.
If you are planning to visit Singapore or have guests who are arriving here, count on us to welcome you and drive you to your next destination. We also provide meet and greet services at all airport and cruise terminals, so there's never any guesswork about where to go to meet up with your airport transfer service.
Titanium Limousines goes beyond Limousine Service in Singapore and  Airport Transfer services. We're also available for hourly and daily bookings during your stay and our drivers will be thrilled to accommodate travel needs for a day of sightseeing in Singapore or Malaysia, special date nights and other occasions.
Just contact us today for Airport Transfer and Limousine Service that's 100 percent hassle-free.