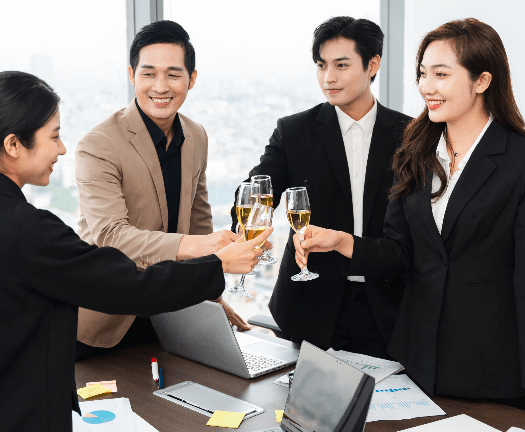 Organising a successful corporate road show can be stressful and Titanium Limousines understands the pressure involved. Our committed chauffeurs are trained to keep strict punctuality and follow a comprehensive itinerary – we want to give you a seamless transportation solution, service worthy of the best Limousine Service in Singapore.
We are prepared to handle any unforeseeable changes to the itinerary, while maintaining clear communication with the road show organisers. Our clients are fully able to exercise as much over the transportation operations as they wish, and Titanium Limousines chauffeurs serve with the promise to accommodate every request as far as they can. We will make sure you experience the best Limousine Service in Singapore.
We know how crucial it is to reflect an immaculate image, and we aim to represent your company in the best light possible. Our chauffeurs are selected via a stringent process to ensure that we provide you with the cream of the crop – well mannered and conscientious individuals who will exceed your expectations and leave lasting impressions on your customers. Place your trust in us and let us take your breath away.