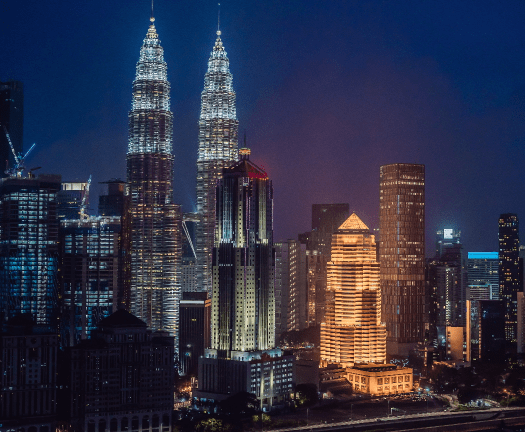 Make a Malaysia Trip Memorable With a Chauffeur Driven Tour
Singapore is just one amazing destination in a region filled with beautiful sights and attractions. Visitors who wish to see it all will find booking a Malaysia trip in style is more than possible. At Titanium Limousines, our professional drivers go above and beyond to ensure guests have an amazing time on our Singapore Malaysia tour routes.
It is our intent to make sure every Malaysia trip is special for our clients. Our chauffeur service Malaysia tours are designed to be booked by the hour, so guests can easily pick and choose the sites they would like to see. We even make it possible to extend Singapore to Malaysia limousine service if stops along the way require more time than anticipated.
Seeing everything that makes this part of the world so amazing is easy when a limousine service in Malaysia is booked to handle transportation for private tours. Guests can count on outstanding destinations and expert services at every turn.
If you're ready to learn more about seeing Malaysia in style, just call Titanium Limousines today. Our limousine service Singapore to Malaysia tours promise to delight.)